Hydrogen has quite often been theorized as a potential fuel. To this day there have been experiments, which reported little success towards this development. Unfortunately, it is still not considered a viable option to replace fossil fuels. However, drone enthusiasts and manufacturers seem to be undeterred by the lack commercial developments in the matter, as "Horizon Unmanned Systems" recently unveiled its hydrogen power quadcopter.
HUS has targeted a very important problem, being faced by many drone enthusiasts. Conventional drones last for just minutes in the air, no matter how expensive they are. This problem has, for some time, been limiting the practical use of drones in a variety of different applications. However, "Hycopter", as it is being known, makes use of a hydrogen fuel cell to fly around for hours. The prototype from HUS was able to deliver 4-hours of flight time, without any load and 2.5-hours with a load of 2.2 pounds.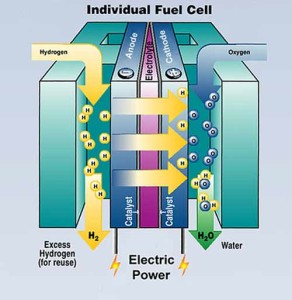 Though the time may not seem much, but it is a step in the right direction. Fuel cells are the most viable options that make use of hydrogen as a fuel. They are currently in use in some automobiles, but lack of awareness and reluctance by governments to shift from oil, has led to their negligence. Another problem that scientists and engineers face when using hydrogen as a fuel is that the element is not found in an active state in the atmosphere. So where do we get hydrogen to operate our fuel cells?
The answer is quite simple; we use one of the most abundant sources of hydrogen on the planet, water. Fuel cells make use of electrolysis to split water into hydrogen and oxygen, which can then be used as a fuel. The main challenge for hycopter was fitting an efficient fuel cell on a small drone. How successful will this venture prove to be? We will have to wait till next year to find out.