The drone industry has developed into an ecosystem composed of different hardware and software vendors, catering to the increasing needs of their customers and clients. The companies have not waited for government policy to be rolled out before investing in the drone market, yet the industry has shown exponential growth. Even other industries like agriculture, land management and security have started to become highly dependent on drones.
Not only has this ecosystem absorbed large hardware and software organizations, it has also opened a new door for great ideas by new startups. Take the company DJI for example; it is a company that has emerged to become one of the most popular drone makers over the last two years only. Even after being able to raise enough revenues by using creative ideas on its own, the company is thought to be in talks to sign a new deal with venture capital firms to raise more funds.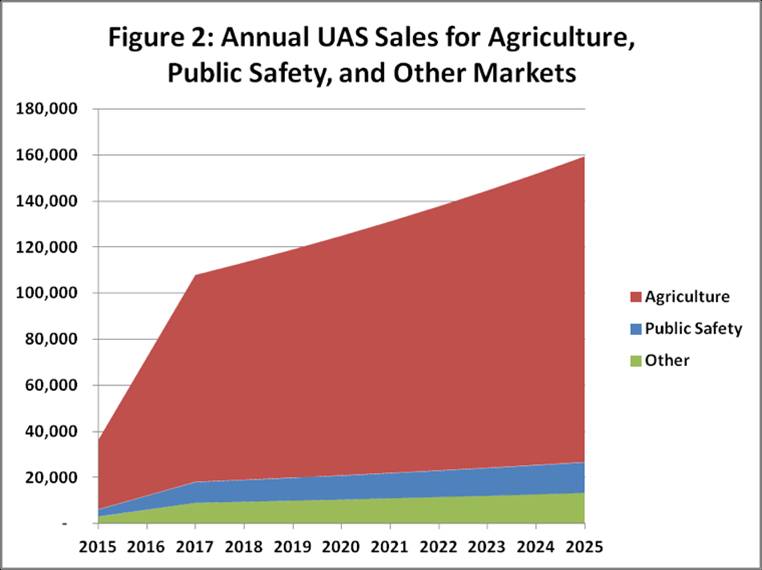 DJI is known to have generated $500 million in revenue in 2014 alone, four times that of last year and it is expected to cross the billion dollar mark this year. If these stats are anything to go by, then soon we are to see the drone industry be the most sought after one.
There are two points of views about the future of this growth. It may carry on its exponential trend as more and more applications for drones develop, which would create a balance between the market and investment. The other view is that the hype is temporary and it would soon die down as not many people would be able to bring good enough ideas to keep the market steady. Whatever happens, we would have to wait and see. For now if you are planning to invest somewhere, the drone industry would be the right choice.