Many people tend to use the terms "quadcopter" and "drone" interchangeably; however, there are significant differences between the two. Yes, technically a quadcopter is indeed an Unmanned Aerial Vehicle (UAV) and a drone;nonetheless, going as far as to say they are the same is wrong.
What is a Quadcopter?
A quadcopter is a multirotor helicopter with an engine and four small rotors that have a propeller at each end.The average quadcopter will have an arrangement of paired multirotors that are revolving in opposing directions. This arrangement is important because it not only keeps the quadcopter level, it also greatly aids in the overall stability of the device as well. This is one of the main reasons why quadcopters are often used for recording high quality videos.
To the inexperienced observer a quadcopter may actually seem to be somewhat complex, this is actually not the case. By and large quadcopters are generally basic uncomplicated devices; at their core they are made up of: a casing, propellers, a flight controller, a protective frame, and electronic pace controls. For an aerial device, this is a simple arrangement; which means that generally quadcopters are usually not as costly and easier to manufacture.
What is a Drone?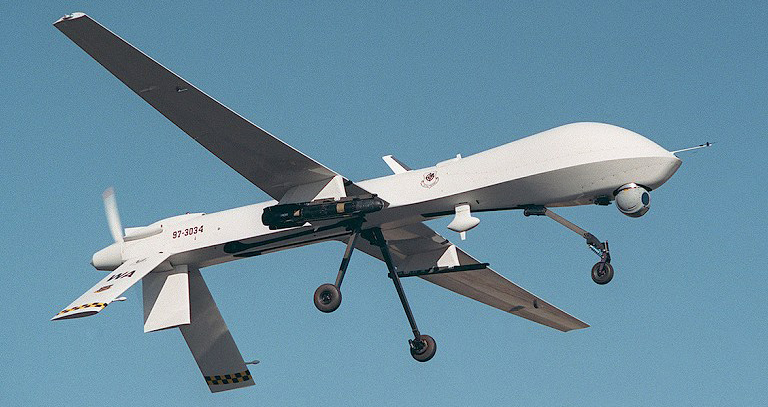 Firstly,any aerial enthusiast should know that a drone is formally referred to as an unmanned aerial vehicle (UAV). What does this mean? Essentially a drone is a flying machine that can either be controlled remotely or, usually preferably, set on an autonomous programmed flight path using a combination of GPS and onboard frameworks.
UAVs have a reputation of being used in a military based context; however, they are also quite often used for other important tasks as well. They are extremely useful for: research, observation, and search and rescue situations.
Quadcopters and Drones: The Difference Between The Two
It may not essentially be wholly wrong to state that modern quadcopters are simple miniature versions of modern drones, since one could conceivably create a quadcopter with the general characteristics that are normally linked with the common perception of a "drone."
Nevertheless, the central variation between what the terms "quadcopter" and "drone" symbolize is a matter of depiction and classification. Ostensibly the term drone is usually used to describe all unmanned aerial vehicles. In this similar vein, a quadcopter could identify with an exact set of drones that achieve lift through the use of four engines and corresponding propellers.
[Drone On: the Future of UAV in the growing "drone" market]

So that's all there is to it. I hope we clearly explained the term quadcopter and drone to everyone. If you browse and read through our website you will notice that we use both term interchangeably as we simply like to use both words