The earthquake in Nepal has been devastating and to add to the destruction and despair, is the bad weather hindering relief efforts. Global Medic, a Canadian charity, has taken the lead in use of UAV's to overcome these hurdles. These drones, however, are not ordinary ones. They are equipped with special 3D cameras to analyze the worst effected locations. The information is then relayed to rescue workers on the ground, telling them exactly where to do what.
Global Medic has bought the technology, in the form of three drones, from Aeryon Labs. Each drone has a dedicated pilot on the ground and the outcome is pretty amazing too. Global Medic has already reported greater efficiency in the relief work being carried out. Other reasons for bringing in drones for aerial surveillance were the destruction of airstrips in the disaster and the lack of fuelling facilities in the country, at the moment.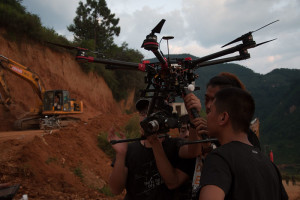 Another drone company, Monadrone, has been running similar operations in the eastern region of the country. The situation in that part, however, still remains uncertain. Currently, Monadrone is being assisted by the Nepalese army. In addition to 3D cameras being used for mapping and analysis of the destruction caused, the drones also have thermal cameras. These serve as sensors for body heat, helping to find survivors trapped under the rubble.
Additional equipment to these UAV's, include cameras, with high powered zoom lens. These are capable of showing faces of the people and high details of the ground, from up to 1,000 feet. Being small and agile, the drones are capable of maneuvering quickly through tight spaces and fly at different altitudes, allowing for better views. This just goes on to prove that the use of drones is all set to become a vital part of the disaster management industry. It should also be one of the things that FAA should consider, when revising its drone regulatory rules.