While the lawmakers are busy trying to develop rules for regulation of commercial drones, one of the Minnesota fire chiefs has come up with a plan of his own. Last weekend, he got his chance to take observations of grass fires in an Otsego neighborhood. The chief used a DJI phantom to successfully capture the Otsego grass fires that had burned about 16 acres of land.
Jerry Streich, the fire chief, plans to show off his new drone's ability to assist the fire departments around the world. He believes that most firemen do not know what they are dealing with; they are unable to assess the damage or threats posed by a fire. With a bird's eye view, the threat can be analyzed and proper precautions can be taken. Jerry Streich, is the first fire chief in the state to have taken this bold step. Other fire chiefs have been talking about it, but due to the absence of proper regulations they are hesitant to spend money on something that the legislators may ban due to privacy issues.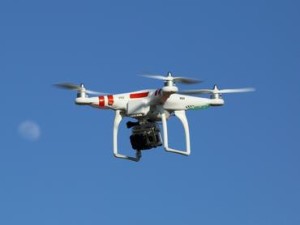 Conventionally, the fire departments have to request assistance from a helicopter to be able to assess the threat posed by a fire. The helicopter then takes off from the department to get to the designated address, which consequently takes time and not to mention the costs of fuel. With a drone at their disposal, this can be done in a matter of minutes, for just a fraction of the cost.
The application of drones in containing fires around the country is one with great potential. If the lawmakers agree, they could be allowing a whole new area of drone applications to be tapped. Reconnaissance is just one of the many applications that drones can help with, when it comes to containing fires. This is something that should not be left out, when drafting the final rules.